8 Words Apart Image 94 answers

Hello everybody, here we are today with 8 Words Apart, a brand new letter and trivia game by the creators of 1 Pic 8 Words. The game has a very simple operation: 1 Pic and a board of twenty or so pieces of words all mixed up. Guess the 8 words enclosed in each picture by putting their pieces back together. The app is completely free for both versions and was built by Y A QU A. Just use the search form below to find your answer. Have fun.
ID 94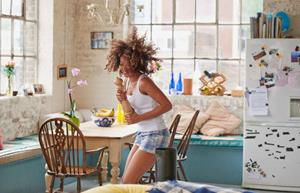 Sponsored Links
The answer / solution is:

TAB - LE
PEP - PER - - MI - LL
CH - AND - ELI - ER
ORC - HID
BA - NA - NA
BO - TT - LE
BUT - TE - RF - LY
FR - ID - GE
Loading comments...please wait...